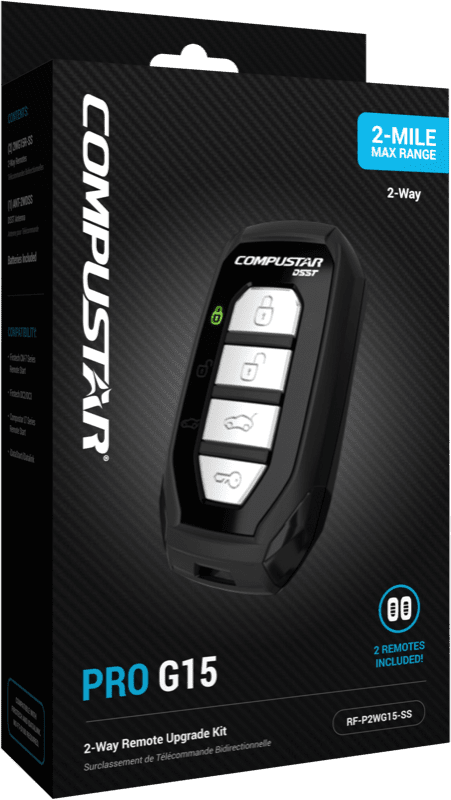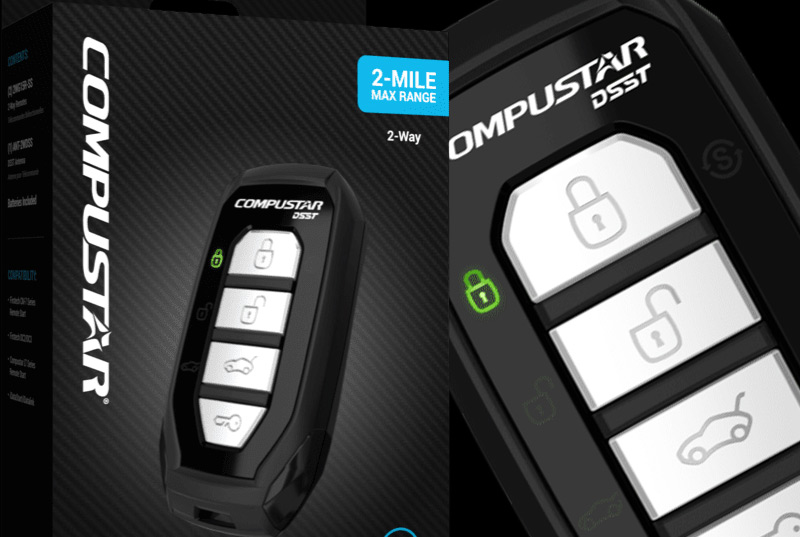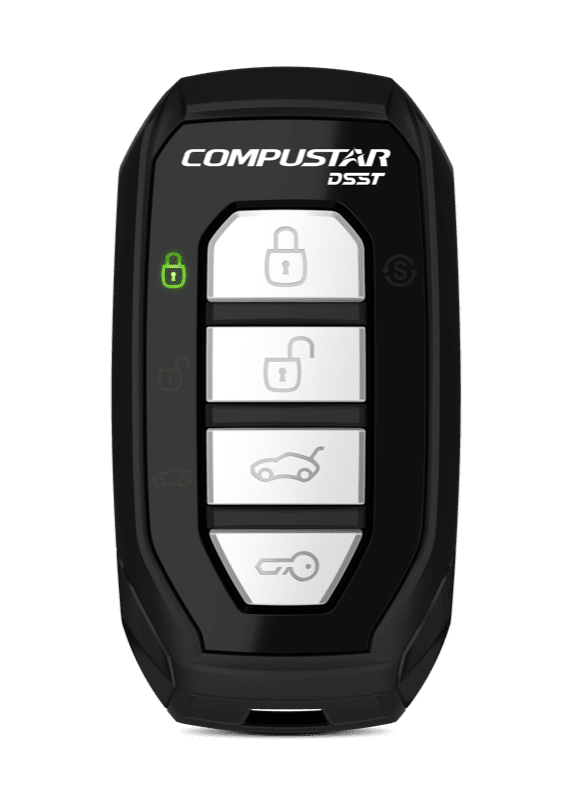 Get a Custom Quote
Fill out our quick and easy form and get a qoute on your exact vehicle with installation included here
Whether it's to combat summer heat or a cold winter morning, the Compustar PRO G15-2W remote start from Stereo West Autotoys in Omaha and Elkhorn is a great solution for making your vehicle more comfortable. This premium starter is compatible with push-to-start ignition systems, keyless entry systems and diesel and hybrid drivetrain cars, trucks and SUVs. Also known as the RF-P2WG15-SS, let's look at what makes this a great solution.
PRO G15-2W Remote Start Features
The G15-2W includes a pair of four-button, two-way remote controls that provide up to two miles of range. This range ensures that you can reliably start your vehicle from inside your home, office or favorite restaurant. Two-way communication between the remote and the control module in the vehicle confirms that the commands you request are received and executed, so you'll always know your doors are locked or that the engine is running to make your vehicle more comfortable.
The remotes include dedicated lock, unlock, trunk release and remote start buttons that make learning to use the system quick and easy. LED-illuminated icons confirm communication with the vehicle.
The durable design of the remotes, combined with water-resistant features, helps t o ensure you are always in control of your vehicle. In fact, Compustar PRO remote starters are backed by a three-year warranty when installed by a PRO Retailer like Stereo West Autotoys.
Car Starter Options
Depending on the make, model and trim level of your vehicle, we can often integrate automatic rear window defroster activation into the starter system. If the temperature inside the vehicle is below a preset threshold, the defroster turns on when you start your car. Another popular option is automatic heated seat control. If you don't have seat heating elements, we can install them in most vehicles. Power tailgate and sliding side door controls are additional remote functions that van and SUV owners request.
Remote Car Starters Make Your Vehicle More Comfortable
If you are interested in the Compustar PRO G15-2W Remote Start, drop by Stereo West Autotoys in Omaha or Elkhorn and speak to a member of our sales team. Even if you have an Audi, BMW or Mercedes-Benz, we have solutions for almost every application. Give us a call or send us an e-mail at info@swautotoys.com for more information.
Learn even more about this remote starter here.
Recent Posts
We are the Ford F-150 Experts! If you want a simple subwoofer upgrade, an entire audio upgrade …

Attention Jeep JK and JL owners. Well here it is guys and gals, the long awaited Wrangler JL dash ki …

Enter To Win our Ultimate Winter Survival Package!Drawing is 2-14-20 ( Hey that would make a GREAT V …