As we all know, it gets cold in Omaha NE in the winter! Here at Stereo West Autotoys, we have seen remote starters getting more and more popular all the time. As the popularity increases, more and more people get into the category. Sometimes, that is a blessing for the consumer, but many times, the market gets flooded with low-quality products and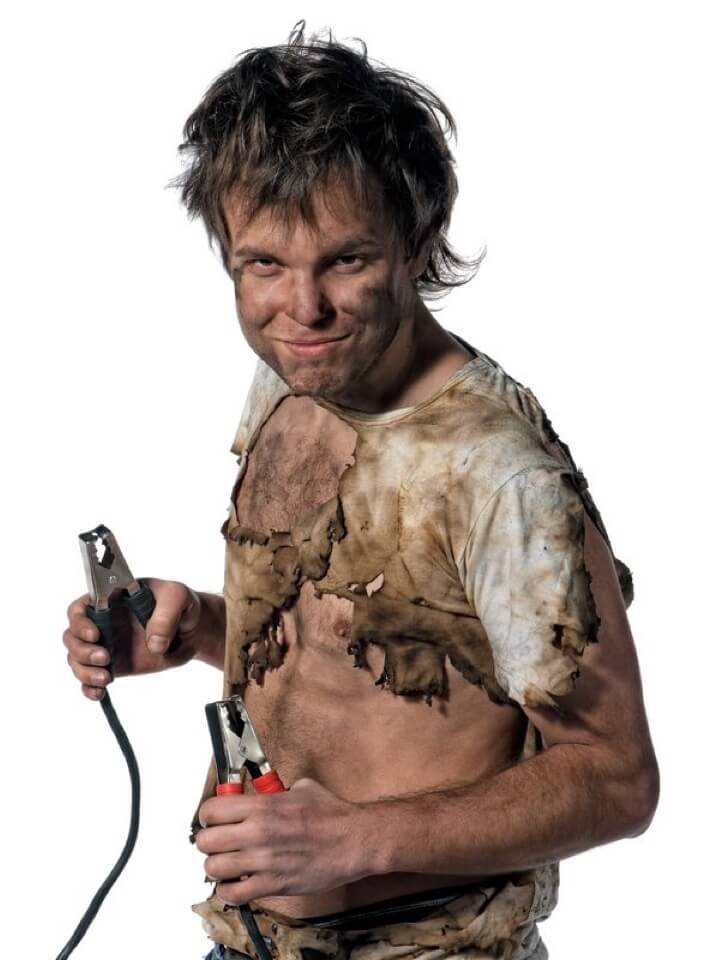 people installing them who should never go near a modern electrical system. We even get comments like this in our store: "I can buy a cheap remote starter for $49 and have a buddy install it." OR "The other guys have a remote start for just $149."
This comment shows a lack of knowledge about the expertise needed to install a remote starter, and the potential liability of installing a substandard product. Let's explore this in more detail.
A Remote Starter Is Much More Than A Box With Wires Coming Out Of It
A remote starter is a sophisticated piece of electronics that uses a computer microprocessor to perform its functions. It then interacts with what we call a data module, which communicates with your vehicle. Sounds complicated, doesn't it? Well, it is, to a degree. A modern vehicle has all of its electrical parts connected over what is called a CAN-BUS network. In simple terms, this allows the computer in your vehicle to always know what is going on, and to make changes as needed.
Doorbells And Sophisticated Electronics Require Production Standards
When you buy your $49 remote starter, you are relying on it to communicate safely with your car's computer. If that $49 starter is made in a factory that does toys and doorbells, does that sound safe? Nope. Our systems are the finest available, and we put all of them through their paces before we even offer them to our clients. Only the most-reliable products will ever be installed in your vehicle here at Stereo West Autotoys.
Does Your Buddy Speak Controller Area Network?
So now you have decided you want a better-grade system. Good. But you still want your buddy to install it. You know those CAN-BUS networks we mentioned – does your buddy understand them? Has he received training on how to properly integrate with them? Does he know that an improper installation can leave you stranded on the side of the road one day? Our team is composed of expertly trained and highly skilled technicians who understand the complexities of a modern vehicle. Those complexities don't intimidate us. Rather, we embrace them.
High Standards? We've Got Them!
In closing, let's talk about installation standards. Stereo West Autotoys has installed over 10,000 remote car starters into clients vehicles including the Omaha areas car dealerships themselves. Many customers that have included a remote start in their new car deal actually received a Stereo West Autotoys remote start! We have a detailed check-in and check-out process to ensure your vehicle is well taken care of and returned in the same condition you gave it to us - plus a remote starter of course.
Make The Smart Investment, Avoid Buying A Cheap Remote Starter
We will sell you the most-reliable products, we employ the finest technicians and our installation standards set the bar for our industry. Is it worth saving a few dollars on something that helps protect what is probably the second-most expensive purchase you will ever make – your vehicle? Do you want to risk an unskilled install on a vehicle that you rely on to get you to work, school and anywhere else you may need to go? We don't think so.
Stop By Today To See The Stereo West Autotoys difference!
It is our opinion that a remote starter bought and installed by us is your best overall value in the long run. We invite you to stop by our state-of-the-art facility with your vehicle. One of our team members will show you our interactive displays, where you can see the remote controls in actions. We will take all the time needed to help you find the best solution for your unique needs. And we back up our installations with a lifetime warranty to the original purchaser.
Recent Posts
The Possibilities are Endless...Fully Active, 2-ch. Remote Level Control / Line Driver with Pass-thr …

We are the Ford F-150 Experts! If you want a simple subwoofer upgrade, an entire audio upgrade …

Attention Jeep JK and JL owners. Well here it is guys and gals, the long awaited Wrangler JL dash ki …