Car remote starters are one of the hottest automotive developments of the 21st century. Considering how affordable they are and how easily they can be installed after market, it's no surprise that remote starters are becoming as ubiquitous as car alarm systems. Here are just ten of the many advantages car remote starters offer:
1. Starting your car on a cold morning without leaving the warmth of your house. No more shivering on a cold seat,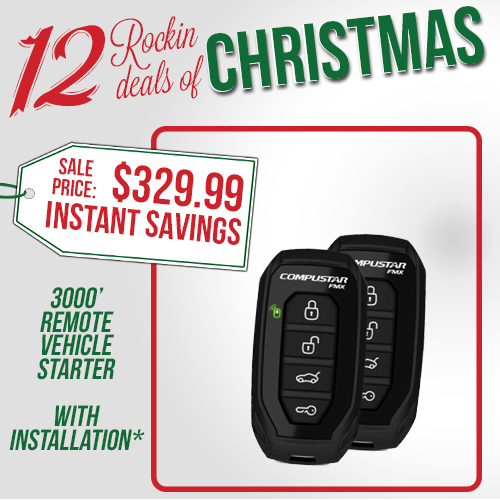 waiting for the heater to kick in.
2. Melting the snow and ice off your car by remotely running your defroster. You'll never again have to scrape a peephole in your windshield!
3. Cranking the air conditioning so your car is nice and cool before you climb inside on those hot summer days. No more patting the steering wheel to see if it's still too hot to touch.
4. Keeping the kids happy. Children are more sensitive to extremes of heat and cold than adults, and when they're uncomfortable they have a way of letting you know. Remote starters nip that problem in the bud!
5. Locating your car in a large or crowded lot. You will never again have to wander the wastelands of the mall parking lot looking for your ride.
6. Adding or improving security for your vehicle. Car alarm systems are sadly necessary in this day and age, so picking out a remote starter system with integrated security will provide increased safety and peace of mind.
7. Impressing your friends, colleagues, and partner. Long after you start taking your remote starter for granted, the system will continue to make a big impression on anyone you give a lift to.
8. Synchronizing your car with your smartphone. By installing a remote starter with cell phone integration, you can unlock a huge array of additional features, controlling your car with your touchscreen.
9. Monitoring your car's movements. Remote Starters with GPS tracking let you pinpoint your car's locations at all times, which can be great if you ever let anyone borrow your car. This way you can make sure Junior is really just going to the movies.
10. Generally improving your quality of life. Seriously! How we start our mornings can have a huge impact on our day, and getting into a warm car on a cold morning—or a cool car on a hot one—will set a positive tone for every day of the week, every time of year.
Stereo West Autotoys is a national leader in all things automobile, but we're a local team first and foremost. Come in to our Omaha or Elkhorn location today to talk to our experts about remote car starters, car audio and video, window tinting, car alarm systems, and anything and everything else that relates to your vehicle. We're here for you!
Recent Posts
The Possibilities are Endless...Fully Active, 2-ch. Remote Level Control / Line Driver with Pass-thr …

We are the Ford F-150 Experts! If you want a simple subwoofer upgrade, an entire audio upgrade …

Attention Jeep JK and JL owners. Well here it is guys and gals, the long awaited Wrangler JL dash ki …